Ever since our inception in 1989, we have continuously upgraded our systems and processes to be at the forefront of a fast-evolving forging industry.We use simple but effective techniques to ensure impeccable quality that has become a MARS trademark: a porpitious mix of best-of-breed equipment, highly qualified metallurgists, and extremely skilled technicians.
Our shop floor boasts of some of the most sophisticated manufacturing facilities . Our top-of-the range hammers up to 6.25 tonnes, presses with commensurate capacity, machines for in-house manufacturing of dies, and state-of-the-art facilities for heat treatment, our well-equipped laboratory all work in unison to create the perfect forging for the discerning customer. We forge single piece upto 250 kgs in closed die forigng. We have an annual capacity of 8000 MT.
Forge Shop
Forging Hammers
6.25 MT Pneumatic Hammer
3.0 MT Pneumatic Hammer
2.0 MT Mechanical Hammer
Capacity of parts by weight: upto 250 kgs (simple or round jobs) and upto 180 kgs for complex jobs.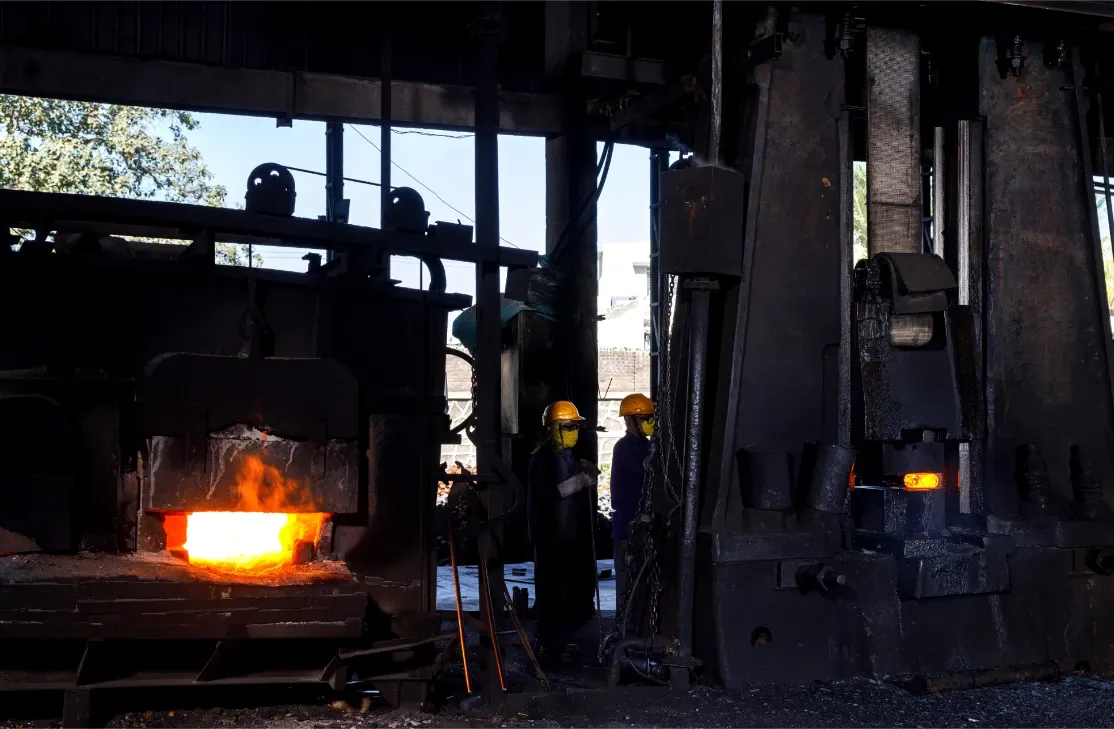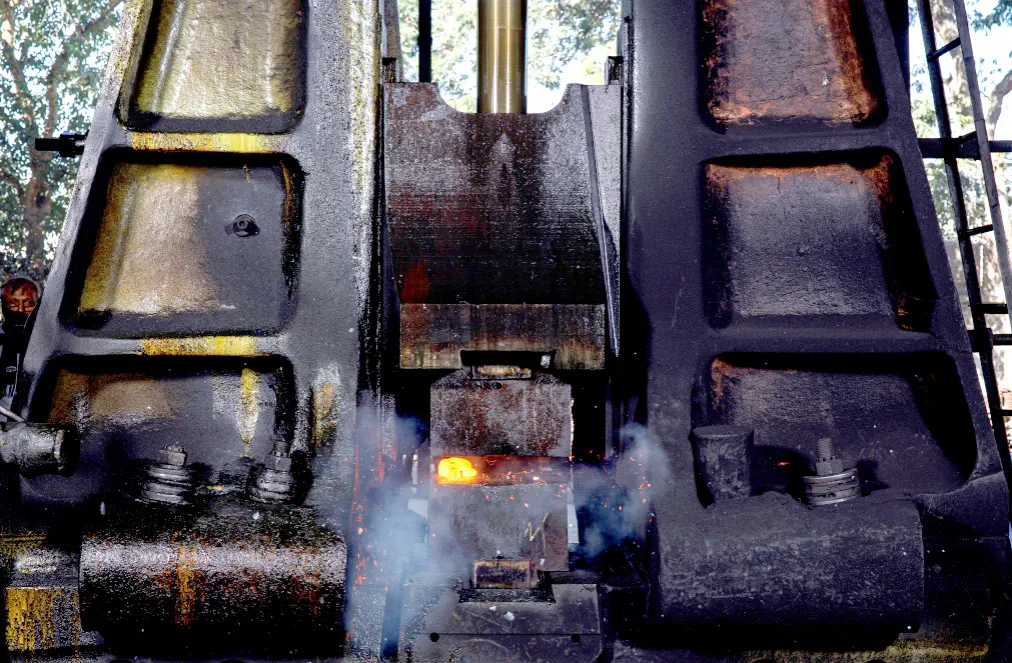 Cutting shop
No. of Bansaws = 12 Nos.
No. of Shearing Machines = 1 No.
Capacity - upto 125 mm Roughly Cut Square/Billet size
Capacity - upto 500 mm diameter
Die Shop
Number of Vertical Milling Centres - 2 Nos.
Number of Conventional Lathes - 4 Nos.
Capacity - Size upto 500 mm diameter and 7 meters of length.
Capacity - Size 900 mm x 1500 mm x 700 mm and weight 15 tonnes.
Heat Treatment
Continuous Gas Fired Furnace with Calibration as per API 6A Annex M Process executed:
Normalizing
Quenching (water or oil) and Tempering
Solution Annealing
Materials Heat Treated: AISI 4130, 4140, 410 (SS), 450 (SS), 316, 316L, 1018, 1010; EN 8, 8D, 9 ; 17-4Ph (precipitation Hardend Steel); 42CrMo4, 40CrMo5, ASTM A105, ASTM A234 etc.
Hardness Test
Brinell Hardness Tester - 5 Nos.
Rockwell Hardness Tester - 2 Nos.
Leeb Hardness Tester - 1 No.
King's Hardness Tester - 2 Nos.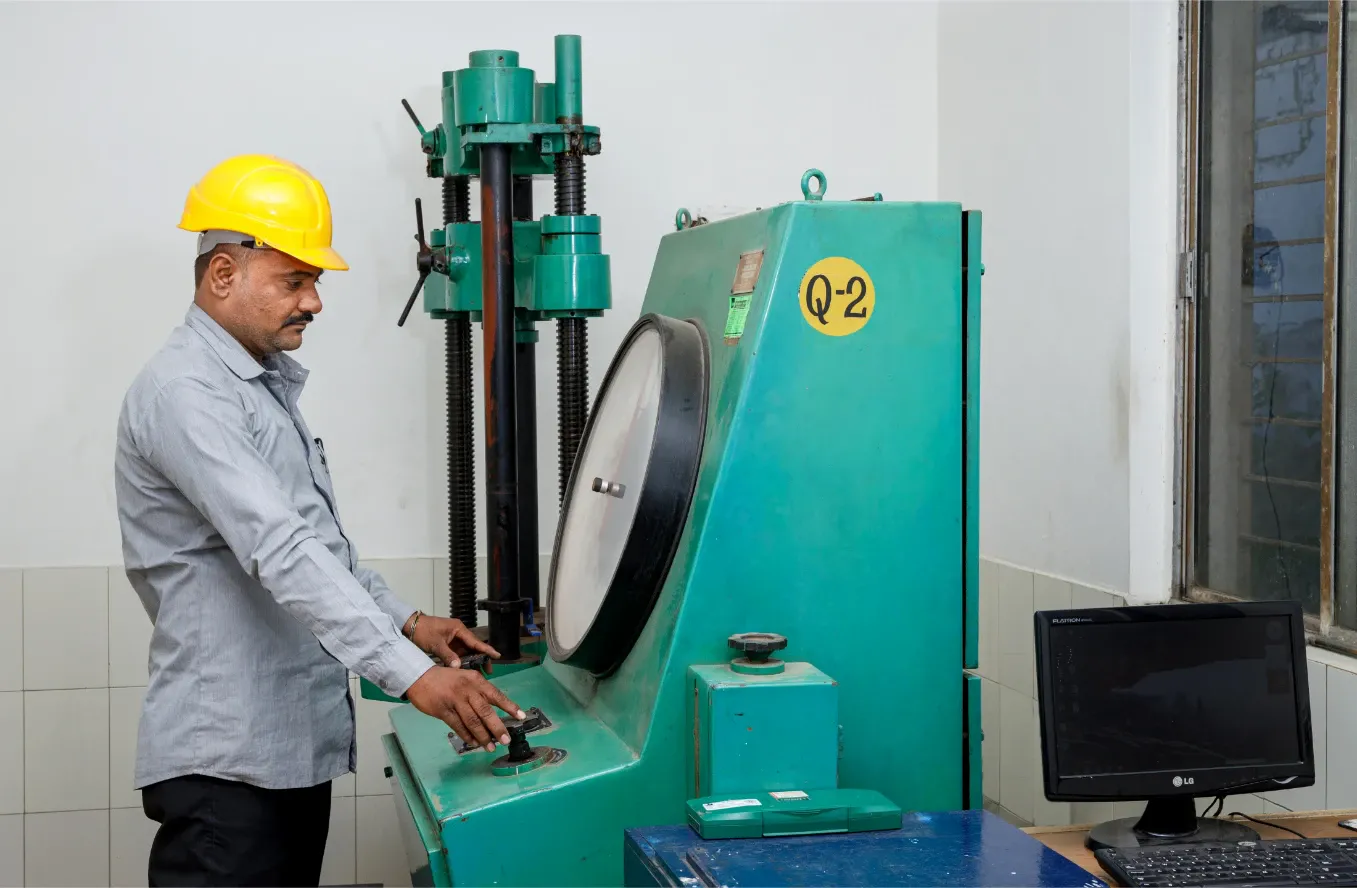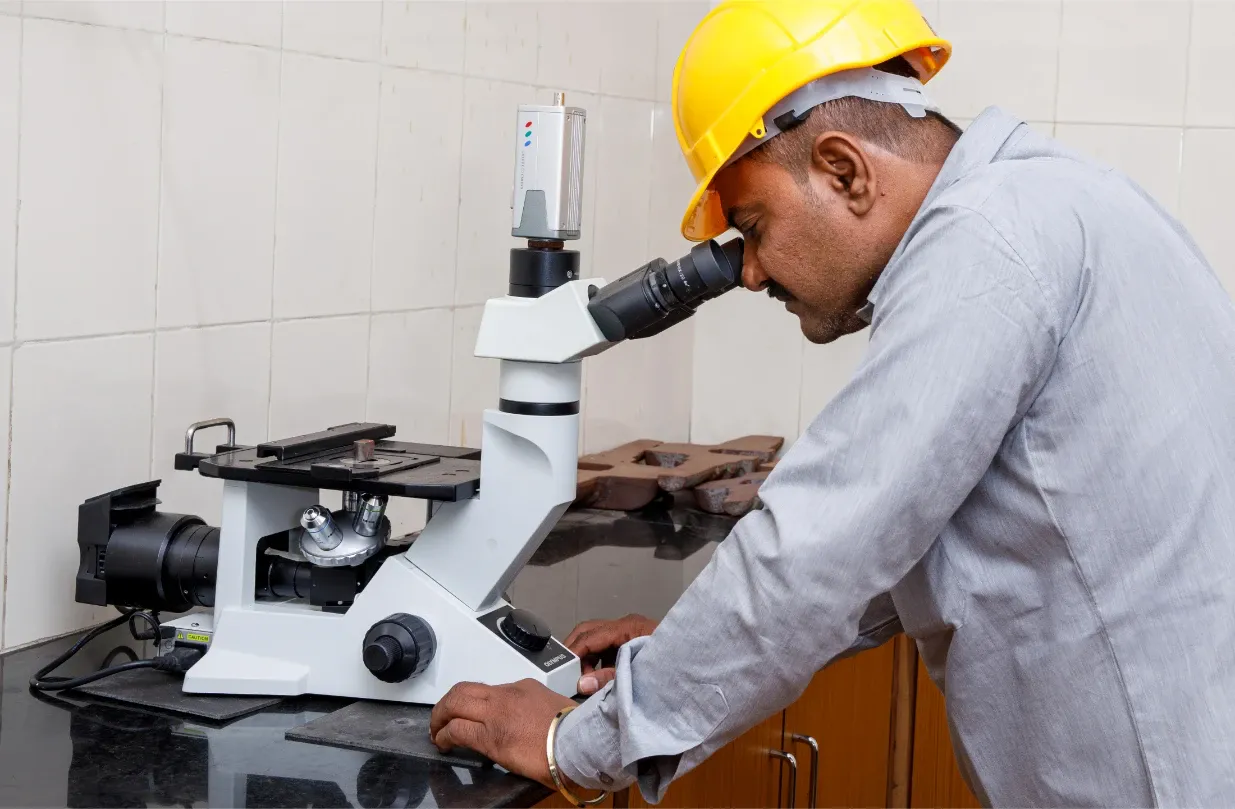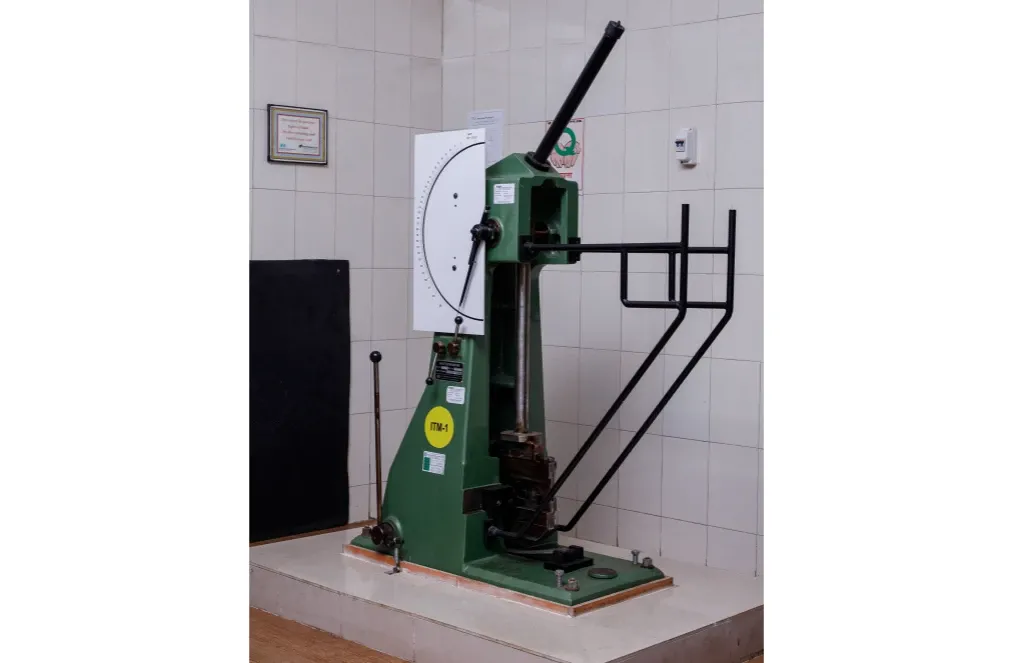 Mechanical and Metallurgical Testing
Tensile Testing Machine
Charpy Impact Testing as Per ASTM
Microscope Olympus Make
V- Notch Testing Automatic Machine
Macroetch Testing Facility
NDE Testing
Testing Equipments
Ultrasonic Testing Machine - 1 No.
Magnetic Particle testing Machine - 2 Nos.
Dye Penetrant Testing Room - 1 No.
Inhouse Testing Personnel
NDT Level II Personnel - 3 Nos.
NDT Level III Personnel - 1 No.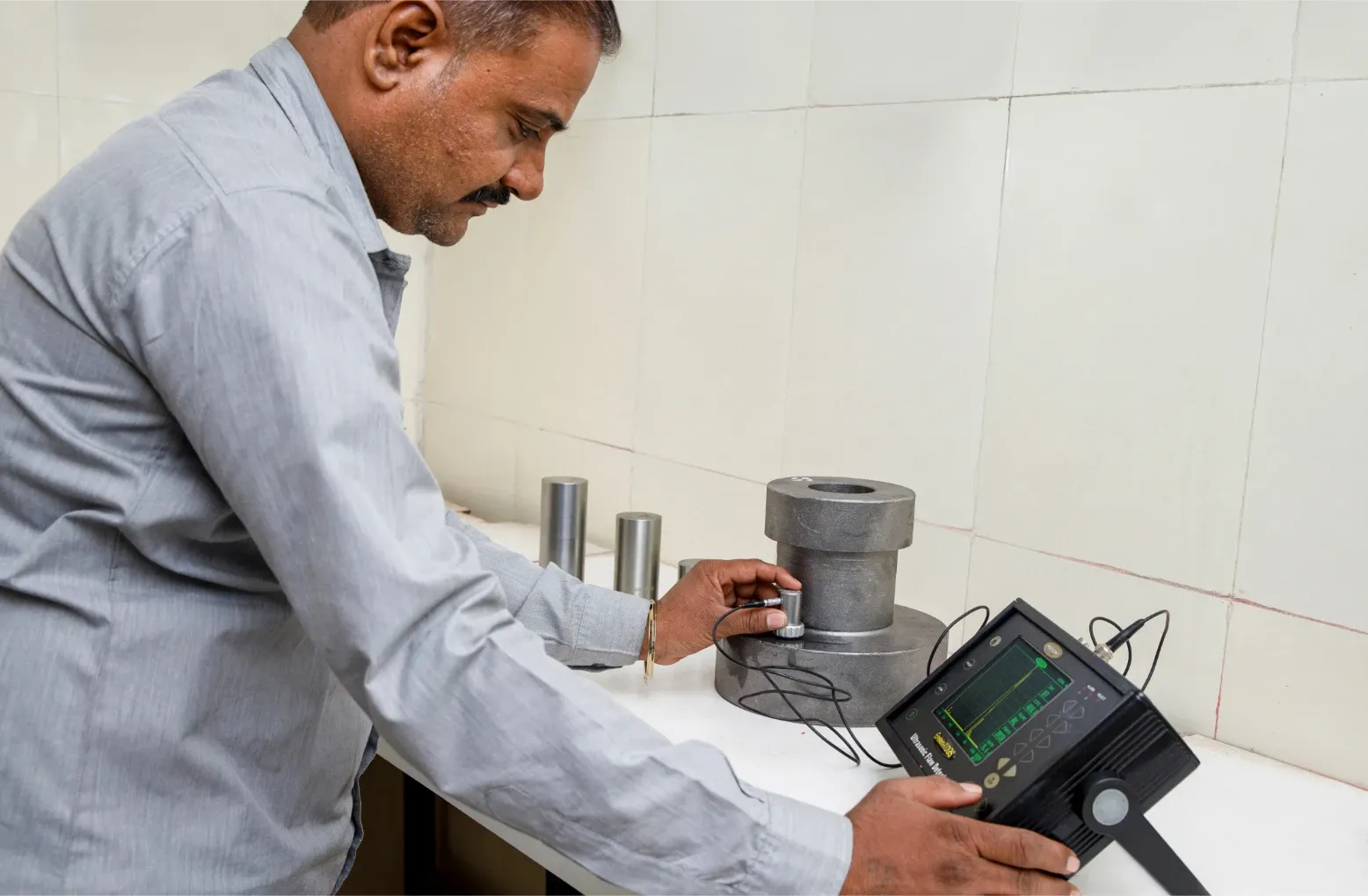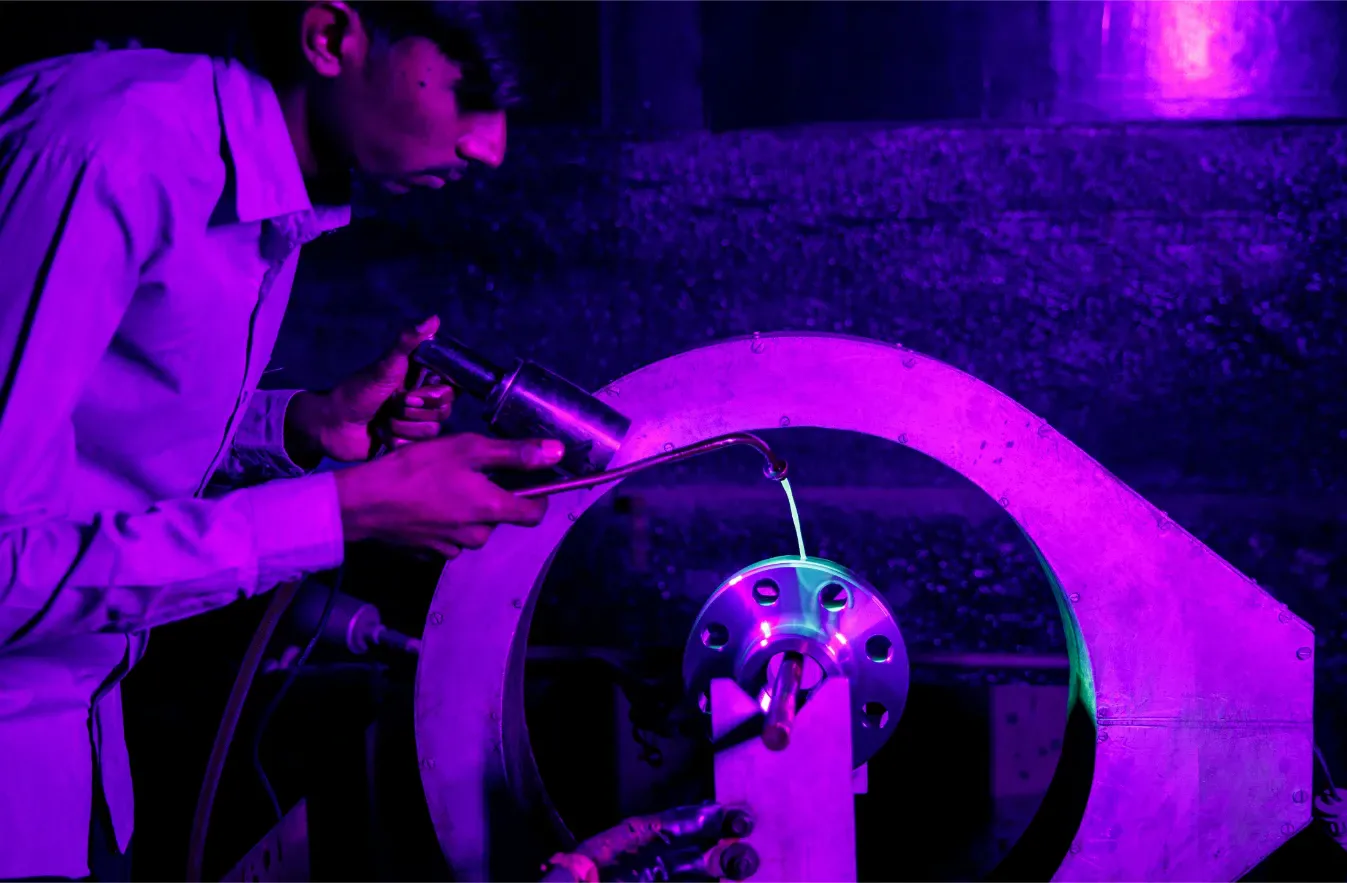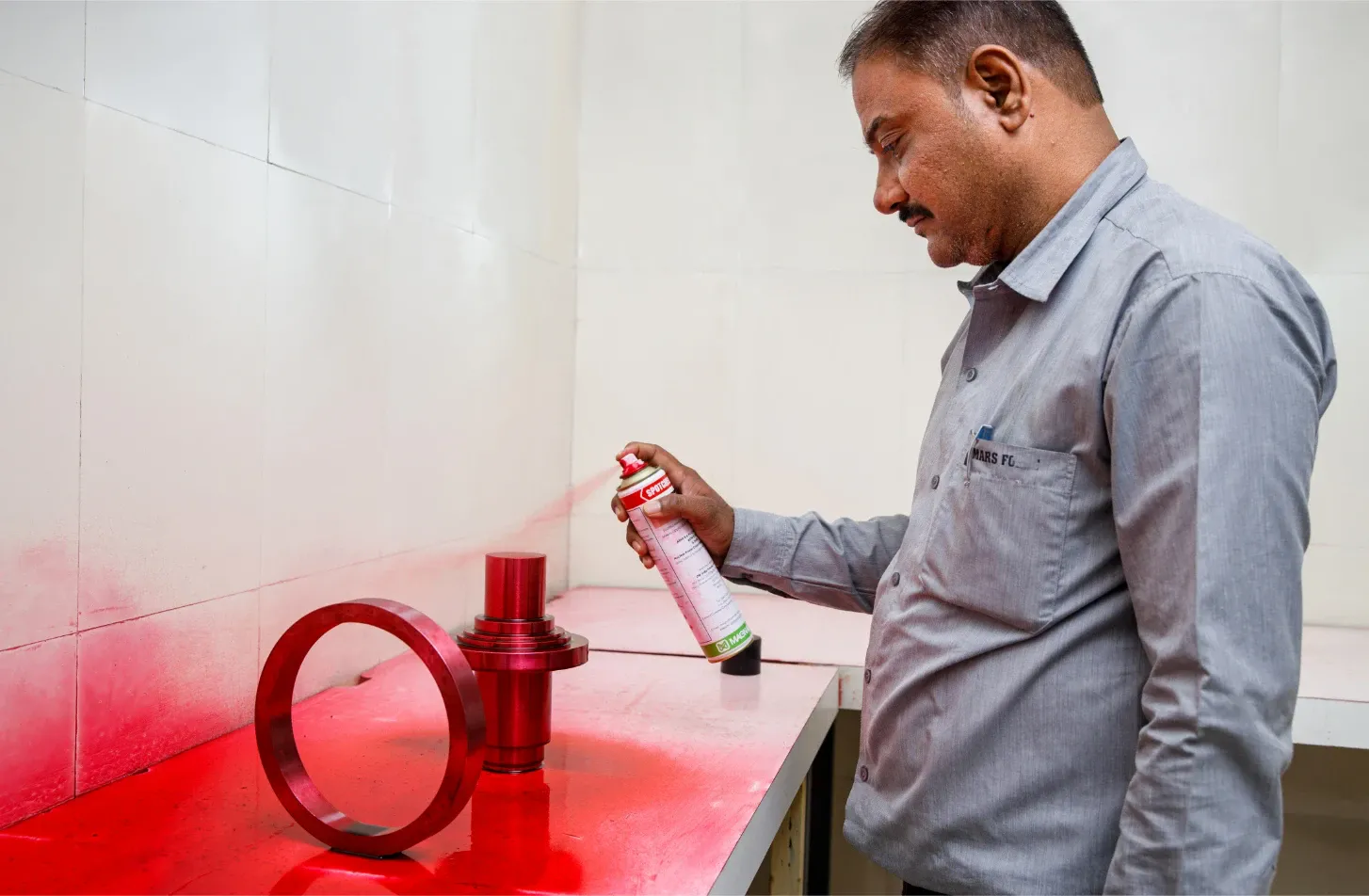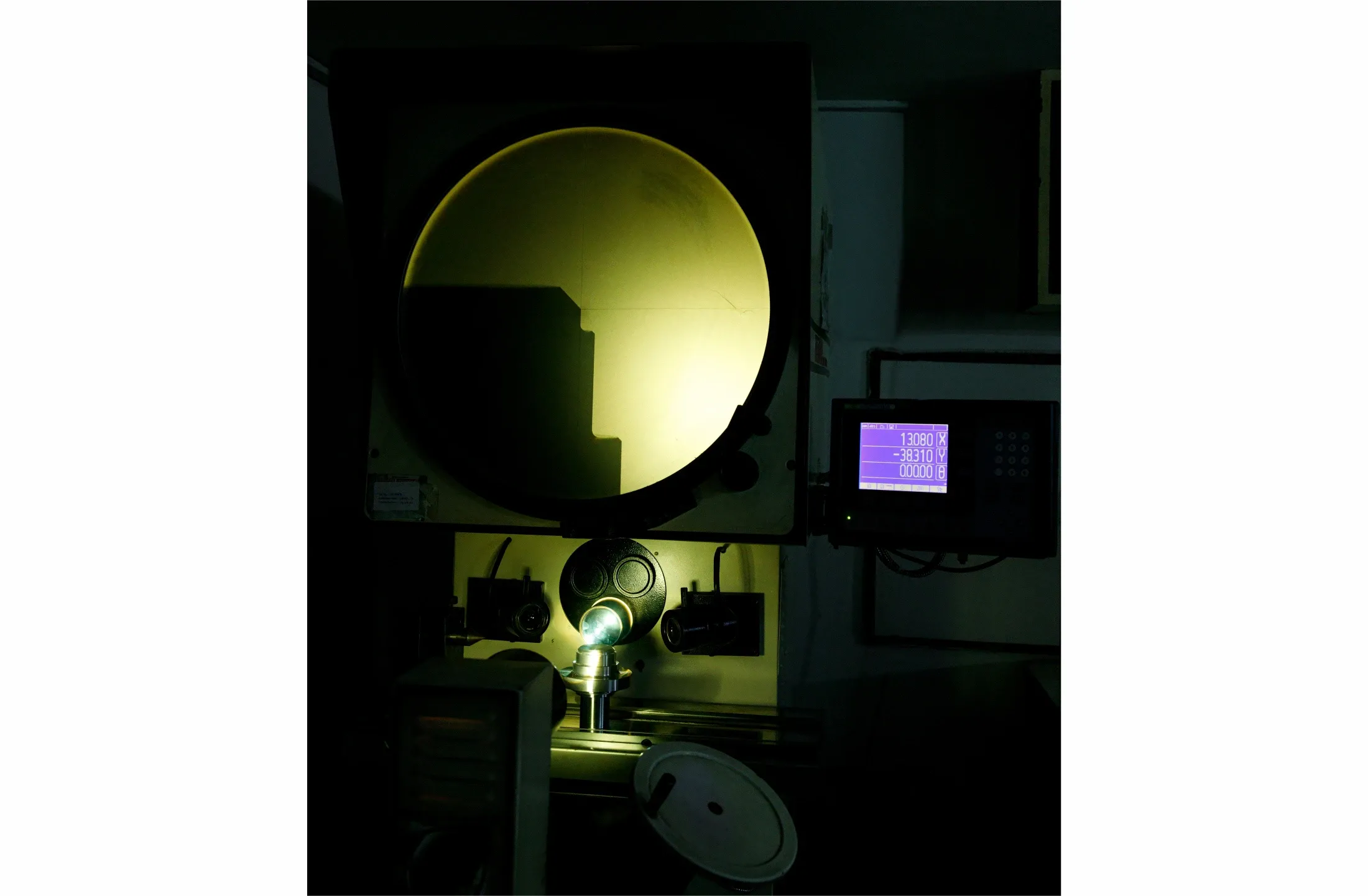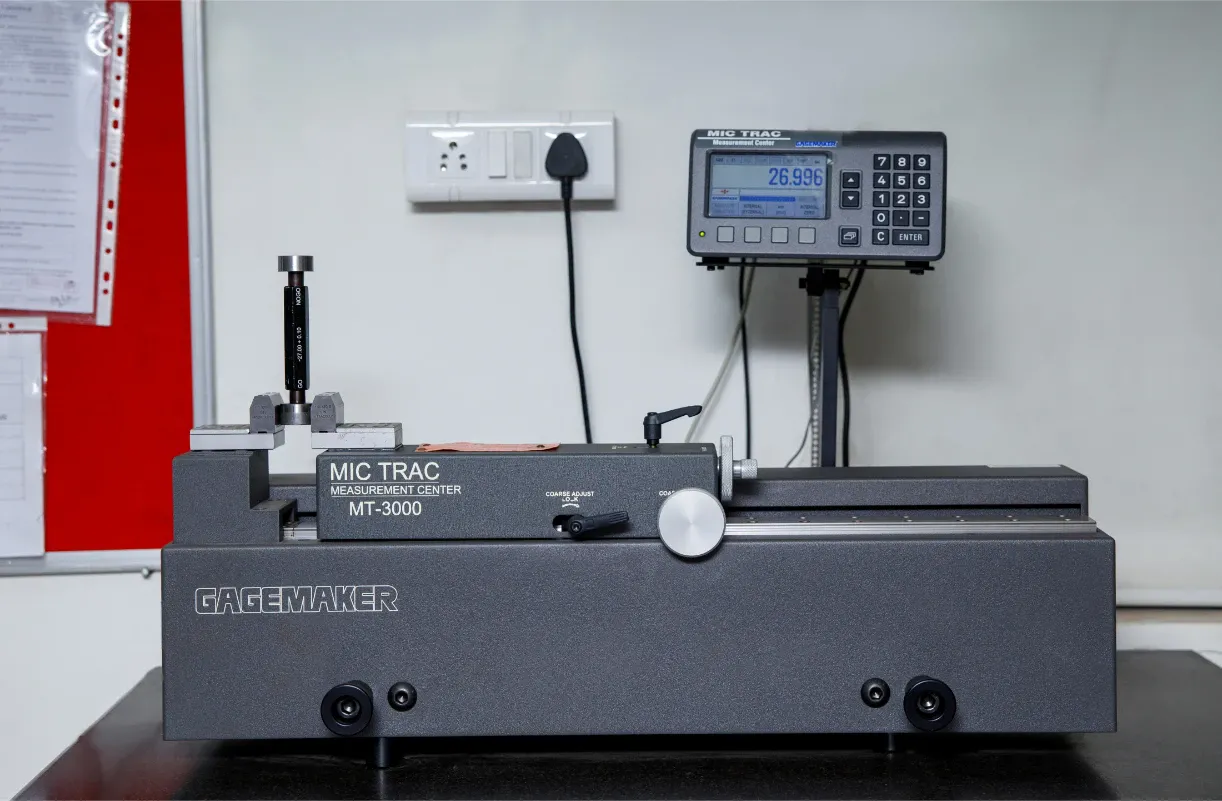 Metrological Testing Facility
Profile Projector with Data Recorder
Gagemaker Calibration Equipment
Height Gauges and other thread gauges approved and traceable to API 5B masters.
Mitituyo make verniers and micrometers upto 1000 mm measurement range.
Machine Shop
HMC Machines - 2 Nos
Twin Pallet upto 500 mm x 500 mm table size
MoriSeiki Make
CNC Machines - 14 Nos.
Maximum turning Diameter - upto 600 mm
Maximum Length - upto 1.5 meters
Through Spindle Bore - upto 160 mm diameter
VMC Machine - 3 Nos.
3 axis and 5 axis machines available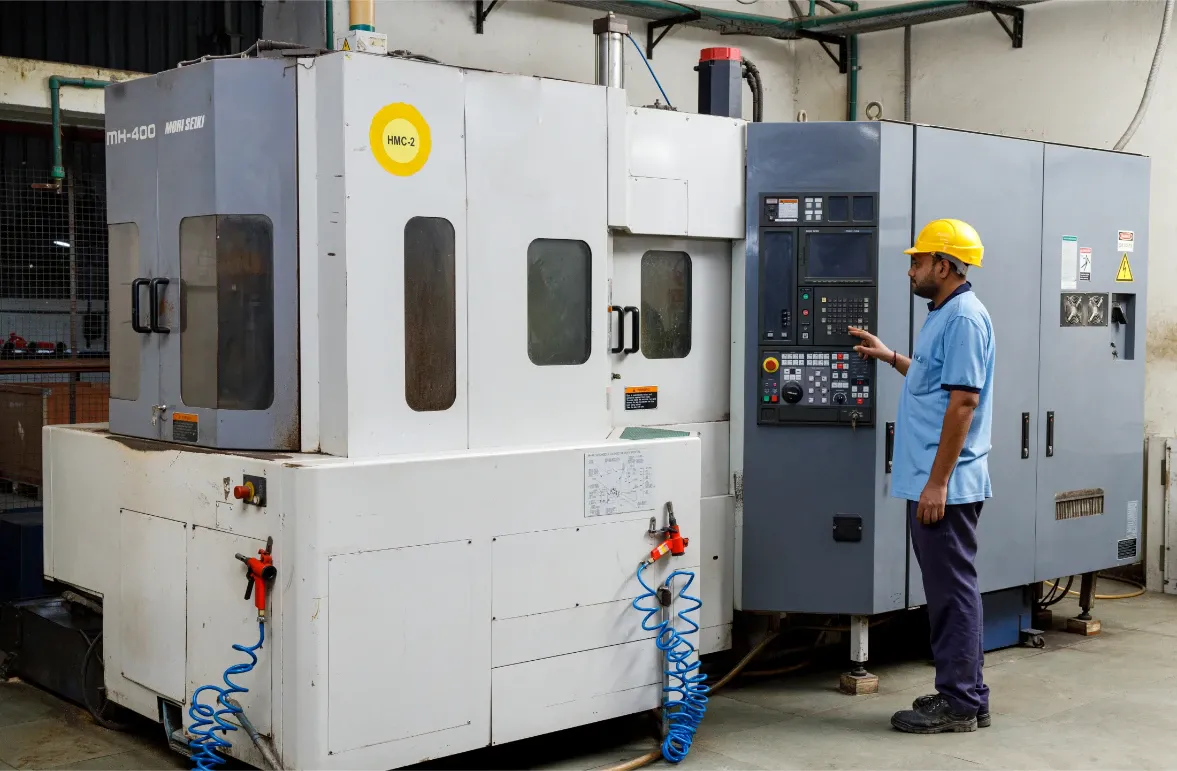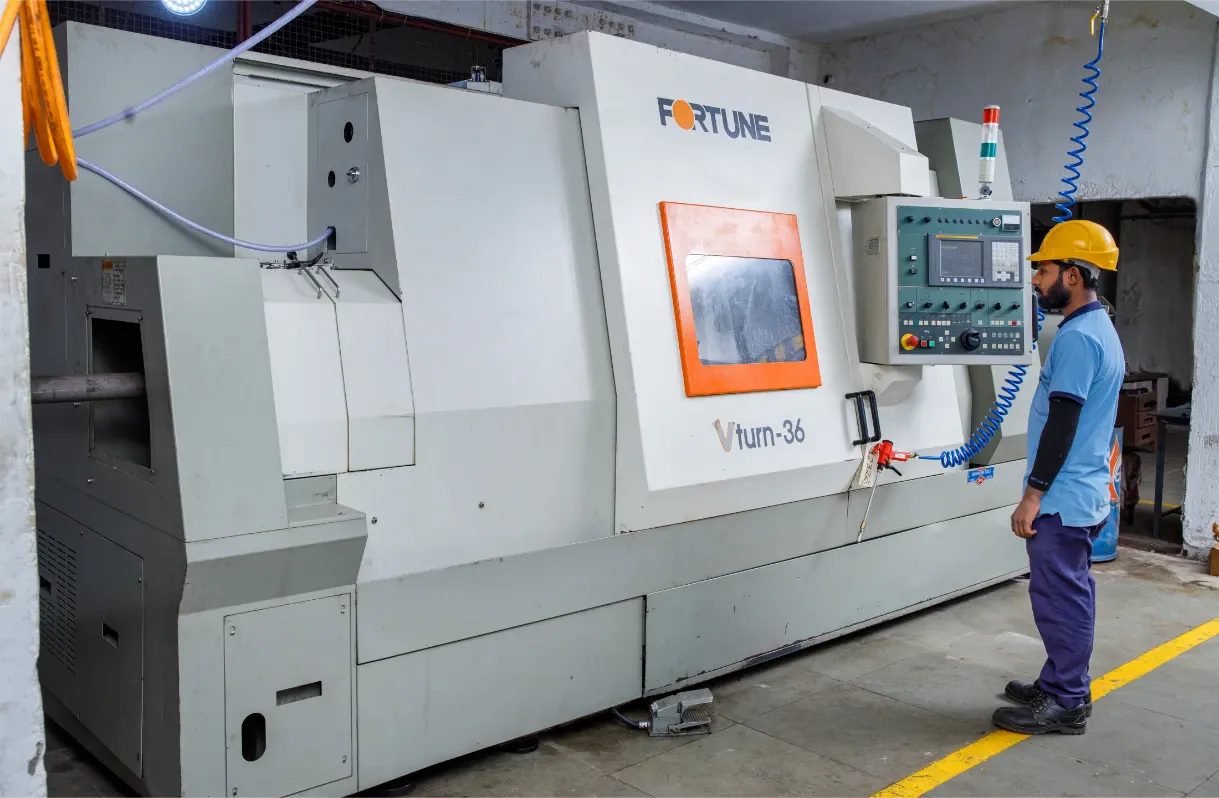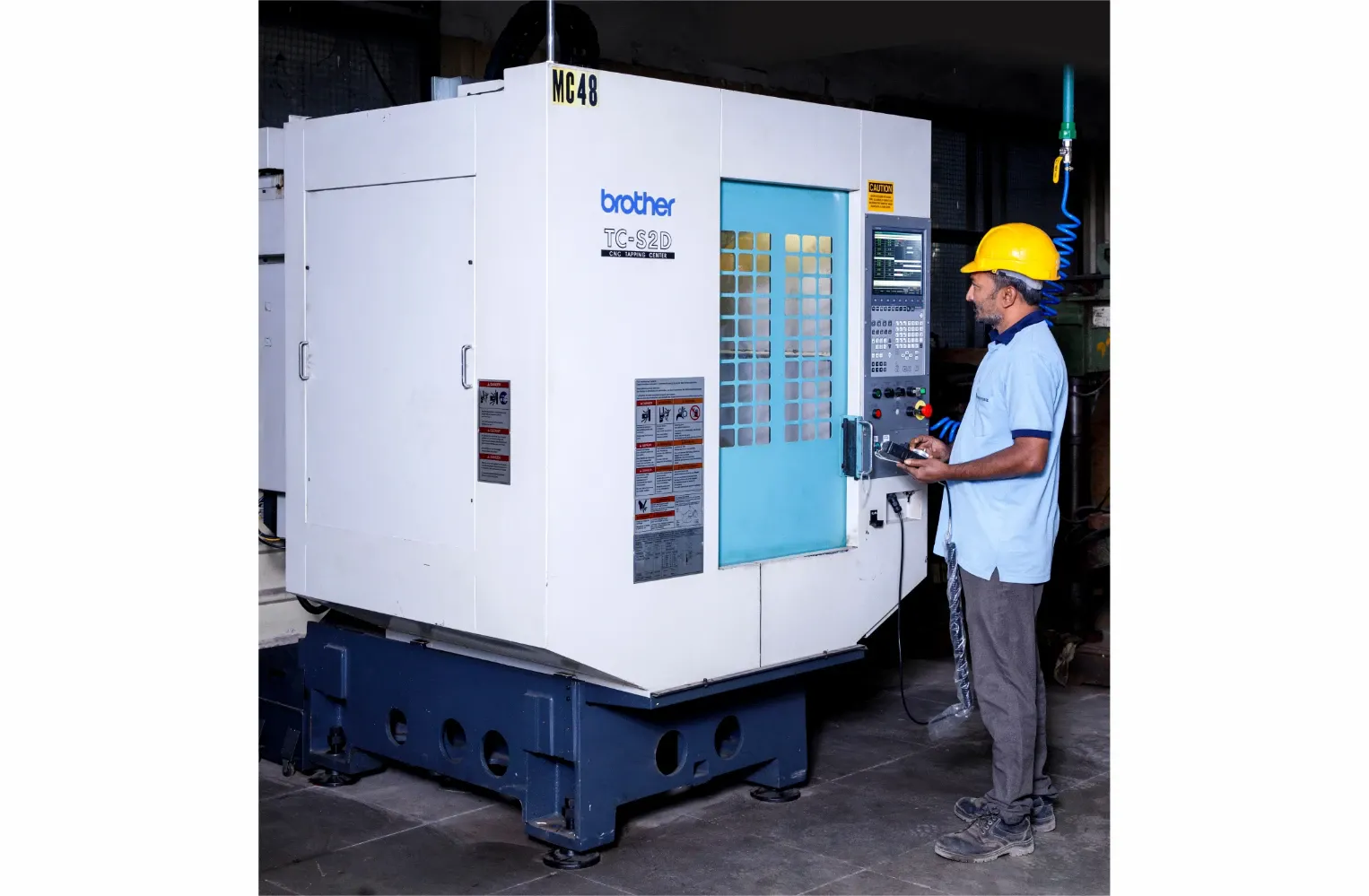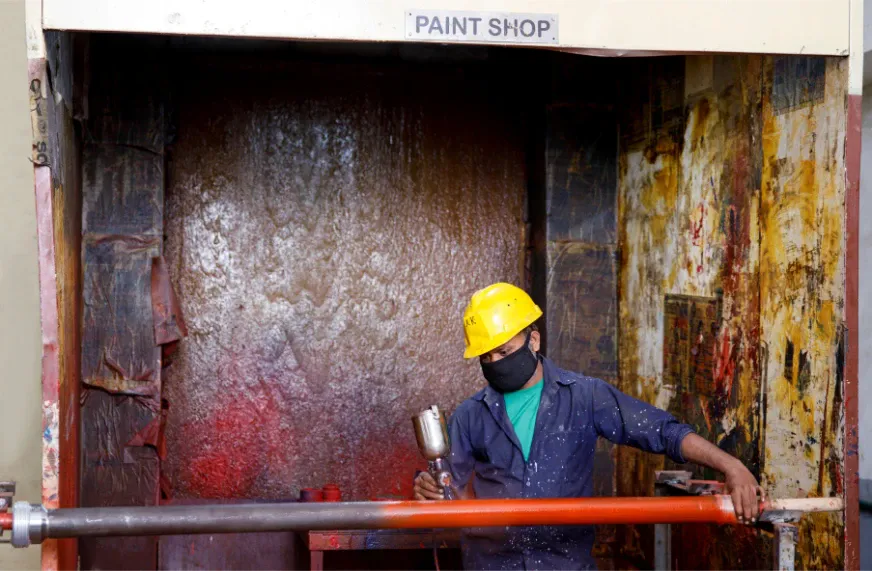 Packing Shop
Laser Marking Machine
Paint Shop
Bucking Machine
Hydrotest Facility
Capacity to hydro test up to 40,000 PSI test Pressure rating with transducer and electronic data logging that provides pressure readings with the least count of 1 PSI with pressure charts.
Open Die Forging
1500 MT Hydraulic Press with an 8MT Zdas Make Manipulator with a capacity to open forge single piece up to weight range of 8MT.
" Technology, Expertise, Commitment "